🆂🅸🅼🅿🅻🅴😅,
Ⓜ️🅸🅽🅸🅼🅰🅻🅸🆂🆃🅸🅲,
3️⃣ 🅵🆁3️⃣3️⃣ 🆃🅷🅸🅽🅺🅴🆁🧠.
on~net。
b❍gie/ˈbəʊ.ɡi/
Something that causes fear in many,  often w/o reason。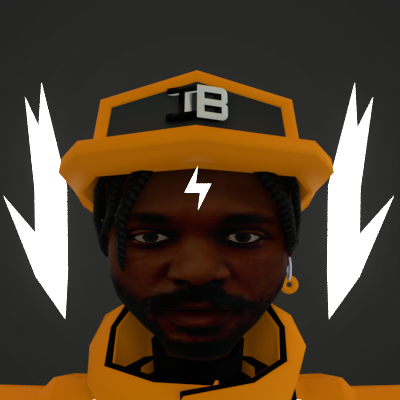 𝕤𝕫𝕒𝕓𝕠❍𝕘𝕖𝕟𝕚𝕖
A Creative, innovative individual, I have a deep-seated passion for creating visually stunning experiences that captivate and engage users. I am constantly pushing the boundaries of art and computer science, working on a variety of projects within different communities.
My work is driven by the desire to create something new and exciting, while also providing an enjoyable and educational experience for all. I am always looking for ways to innovate and improve upon existing ideas, striving to make something truly unique and special.
I contain full enthusiasm my craft is evident in every project I take on, as I strive to make something that will be remembered and appreciated by all who experience it.
𝕓𝕣𝕚𝕖𝕗 𝕓𝕚𝕠 ✍🏾
𝟙𝟡𝟡𝟘
Spawned 🧑🏾‍🍼 in a EU-west server.
𝟚𝟘𝟘𝟠
Hurricane Katrina Relief via school 🏈 team
𝟚𝟘𝟙𝟜
Completed the BSc in Digital Media @
UoP
.
𝟚𝟘𝟙𝟝⊶𝟚𝟚
Worked as a Private Contractor @
MoD